EVO vs. Orijen: Which Dog Food is Better?
When it comes to high-quality dog food, both Orijen and EVO are likely to be at the top of the list of brand names being discussed. They are both designed to provide your dog with nutritious food that contains all of the essential vitamins and minerals for his or her body. The question is: which dog food should you be feeding them when comparing the two?
Well, it totally depends upon the owner's and canine's preferences. If you're going strictly for the highest quality, Orijen is a bit better. However, EVO is more "worth the money"—if you consider the price—since it's still high quality but cheaper per pound.
Orijen also seemingly has a better taste compared to EVO, but some dogs do better eating the EVO brand due to it having less dense ingredients. Keep in mind that if you're rotating between foods, you can easily have EVO and Orijen both present on your dog's menu—that's what most pet owners are currently doing for their furry family members.
Keep in mind that both brands are equally good for their own reasons, and both of these feeds work well for dogs. The other important difference between the two brands is that Orijen has a higher meat concentration in their feed formulas compared to EVO, but both canine feeds have their own pros and cons which will be discussed further in this article.
Orijen and EVO food types
Both of these brands have multiple food types based on different ingredients or different dog age groups. Some of their most popular types are mentioned below:
| | |
| --- | --- |
| Most Popular EVO Food Types | Most Popular Orijen Food Types |
| Red Meat Formula Small Bites | Orijen Senior Dry Dog Food |
| Turkey & Chicken Formula Small Bites | Orijen Large Breed Dry Puppy Food |
| 95 Beef Recipe in Gravy | Orijen Dry Puppy Food |
| Turkey & Chicken Formula Large Bites | Orijen Six Fish Dry Dog Food |
| 95 Chicken & Turkey Recipe in Gravy | Orijen Regional Red Dog Food |
| Herring & Salmon Formula Adult | Orijen Original Dry Dog Food |
Orijen and EVO Ingredients
The ingredients used in Orijen are of exceptionally high quality, which is the company's primary selling feature. If you buy Orijen, you will not discover any animal parts that are completely despicable, any meat by-products, nor any fillers that serve no purpose other than to increase the packaging volume. Orijen's ingredients, just like the rest of the product, are organic and sourced from high-quality suppliers and locations.
For the current price, you'd expect EVO to use ingredients that go above and beyond the less expensive and lower quality dog foods. The good news is that—like Orijen—they do precisely that.
On the ingredient front, the fundamental distinction between Orijen and EVO is the amount of meat included in their recipes. While the percentage of meat included in Orijin meals ranges from 86 to 90 percent—with all of the meat being fresh—the meat content of EVO's recipes ranges from 55 to 75 percent, which is much less. While EVO does utilize fresh meat, this is only true for half of the meats they use.
You'll find a variety of healthy vegetables, fruits, and other plant-based goods in both Orijen and EVO, in addition to the animal-based ingredients.
Some examples include:
| | |
| --- | --- |
| Vegetables, fruits, and other plant-based products in Orijen | Vegetables, fruits, and other plant-based products in EVO |
| Butternut SquashWhole carrotsWhole pumpkinApplesBartlett pearsWhole greens   | KaleApplesLentilsPumpkinBeansPearsCarrotsButternut squash |
Orijen: Pros and Cons
When people want the best for their pets, they often turn to Orijen. It is regarded as a type of "holy grail" of dog feed, and it is quite popular despite its hefty price tag. These are the advantages and disadvantages of this brand.
Pros
It has high protein content. 
It uses top-of-the-line ingredients.
Cons
It is hard to find in stores. 
It is expensive. 

EVO: Pros and Cons
This brand is frequently compared to Orijen, and it is widely recognized as one of the best on the market. They are comparable in many respects, but certain distinctions such as low price and lighter ingredients make a difference. These are the pros and cons of EVO dog food.
Pros
It has more variety.
It is less expensive than Orijen. 
Cons
It uses fewer fresh ingredients. 
It has less protein. 
See Also:
Ruffwear vs. Embark: Which harness is better?
Why Are Greenies Treats So Expensive?
Can You Heat Up Ollie Dog Food?
Can Dogs Have V8 Juice? (Detailed Explanation)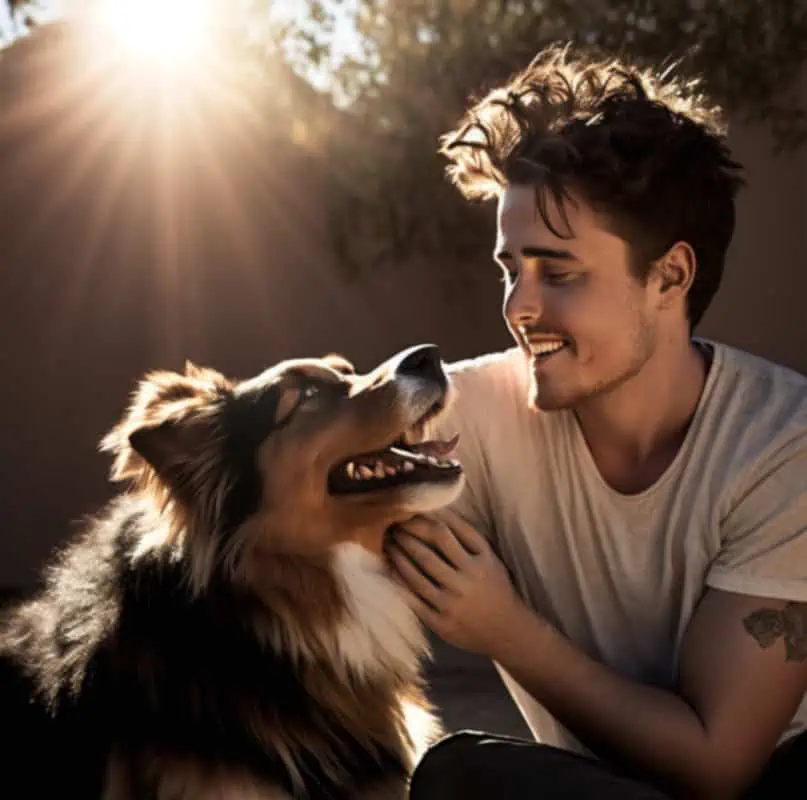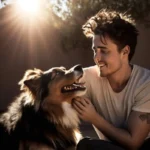 Family Dog Expert Author
Hi there! I'm Stuart, a devoted dog lover and family dog expert with over a decade of experience working with our furry companions. My passion for dogs drives me to share my knowledge and expertise, helping families build strong, loving bonds with their four-legged friends. When I'm not writing for SirDoggie, you'll find me hiking, playing with my beautiful dog, or studying music.