5 Best Treats for English Bulldogs
Englіѕh bulldоgѕ аrе аmоng thе mоѕt fооd-drіvеn dog breeds. If you're a pet parent to one, I'm sure you've realized this by now.
It's pretty rare to have an English Bulldog not sit by their parent's side during every meal hoping for some "spillage". Instead of giving in to their desires, you may want to consider having some healthy dog-specific treats on hand.
Here are some of the best treats for English Bulldogs:
Some of the links in this post are affiliate, and we may earn a commission.
The treats we've listed here are all-natural, healthy, and mild— perfect for English bulldogs. In addition, most dogs love them! Here are the five best treats for English bulldogs, and some bonus premium options.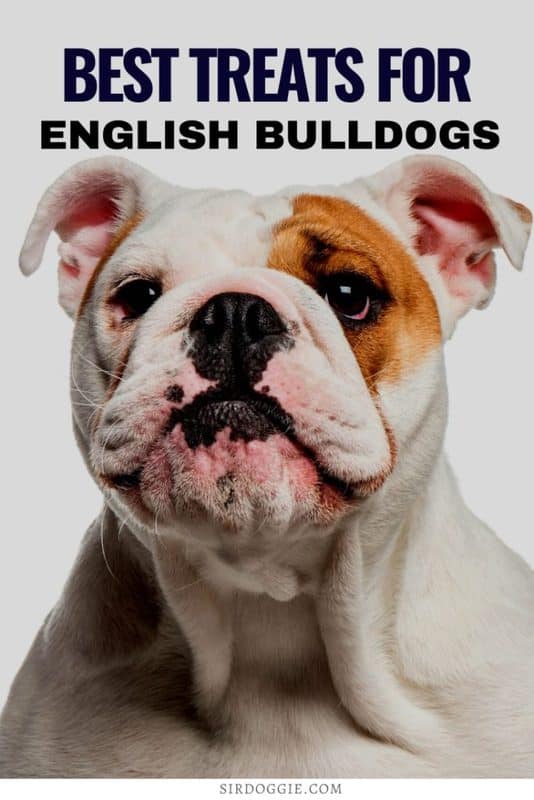 Related Reading: Dog Food for English Bulldogs With Skin Allergies
Top 5 Recommended Treats for English Bulldogs with Sensitive Stomachs
Alright, let's take a closer look at these top 5 recommended treats. Fortunately, they are all pretty inexpensive.
Sometimes, for whatever reason, your dog may hate the treats you picked up for them. This doesn't always mean the treat itself is bad, just that you haven't found the right one for your doggie.
And don't forget to get your English Bulldog some great dog chew toys to keep them busy and stimulated.
1. Organix Castor & Pollux Chicken Flavored Dog Cookies
These treats are sure to be a hit with your bulldog because they use a natural formula and are packed with organic ingredients and flavour.
The flavour in question is chicken, and the first ingredient listed on the package is free-range, organic chicken, which is good news if you prefer cruelty-free products.
No growth hormones were used on the chicken, and the treats are free of artificial colouring, flavouring, and preservatives that commonly cause upset stomachs.
Though recommended as a supplement and not a primary part of your dog's diet, these treats are perfectly safe and healthy for your English bulldog, even when he's a puppy.
Con: Some pet parents report their dog not even considering this treat
It's difficult to go wrong with a product as natural and tasty as this one.
2. Pet Naturals of Vermont Superfood Treats for Dogs
We earn a commission if you make a purchase, at no additional cost to you.
If you want your bulldog to be happy and healthy, consider treating him (no pun intended) with this product.
Similar to the previously mentioned company the first company, Pet Naturals uses all organic, human-grade ingredients and no fillers.
The result is a treat packed with flavour that your bulldog will love. A large number of the ingredients are "superfoods" such as apple, spinach, oatmeal, and kale.
Con: Not quite as chewy as their advertisement would have you believe.
The treat comes in three flavours—crispy bacon, homestyle chicken, and peanut butter, and with only seven calories per treat, you don't need to feel guilty about feeding them to your pet often.
If you want a treat that will reward your pet while also supplementing his diet with wholesome foods, these treats are ideal for you.
3. 4Legz Organic All Natural Crunchy Non-GMO Dog Treats
We earn a commission if you make a purchase, at no additional cost to you.
Keeping with the theme of natural, organic treats (because your pet deserves the best), here's one that will definitely leave him begging for more.
The treats are baked, not fried, and they're made from natural, fresh, human-grade, plant-based ingredients.
Believe it or not, dogs have evolved to have some omnivorous tendencies, and if your bulldog's normal food gives him a large amount of meat protein, these treats are a good way to supplement his diet with other nutrition sources.
Con: Very hard texture for a treat.
The flavours offered by 4Legs are Chehalis mint, molasses ginger soup, organic pumpkin, organic sweet potato, peanut butter and carob chips, and peanut butter and molasses, and each flavour is made with a puree from the food in question, rather than with artificial flavouring.
4. Green Butterfly Brands Organic Grain-Free Dog Treats – All Natural, Meaty Beef Sticks
We earn a commission if you make a purchase, at no additional cost to you.
Some dogs have grain allergies, and if your English bulldog has repeatedly shown sensitivity to foods and treats with grain in them, he might be one of them.
As far as grain-free foods go, these are sure to be a hit. They're made from natural, farm-raised, grass-fed cattle and contain no artificial flavoring or dyes.
The treats are low in fat and calories, making them perfect if your dog is on a diet. In addition, a portion of Green Butterfly's profits go towards training guide dogs for veterans, so you can support a great cause while also benefiting your pup.
If your dog has a grain allergy or simply a sensitive stomach, he's sure to enjoy these tasty treats.
5.
Nutro Natural Choice Crunchy Treats – Banana
We earn a commission if you make a purchase, at no additional cost to you.
English bulldogs are known for their stomach issues, especially their susceptibility to bloating and gastritis, so if your dog has a sensitive stomach, these treats are certainly worth a try.
The treats are a tasty blend of chicken and whole brown rice (the two main ingredients) and also contain several other mild, natural ingredients such as pumpkin purée and oatmeal for additional flavour.
The treats come in small, bite-sized cookie pieces and are perfect for training or just showing your pet you love him. But don't take it from us—the product is a hit with Amazon reviewers, accumulating over 8000 reviews and still maintaining a high average.
Several reviewers even insist that the treats' rough texture has helped with plaque buildup on their dogs' teeth and helped to fight bad breath.
These yummy treats are a great alternative if your bulldog's stomach seems to react poorly to every other type of treatment you've tried, or simply if you want to give him a healthy, all-natural reward.
English Bulldogs and Treats Tips
I want to point out, however, that buying packaged treats is not necessary. English Bulldogs are prone to obesity and treats are often a culprit in the issue.
Treats can add a lot of unnecessary calories to your English Bulldog's daily caloric intake. While store-bought dog treats are a great thing to have on hand, especially when training, they don't have to be the only treat you feed your English Bulldog.
Feel free to opt for some simple vegetable treats, such as:
Carrot
Cucumber
Celery Stalk
Zucchini
When it comes to treats and English Bulldogs, it's important to understand that every dog breed comes with its own share of genetic issues. When getting a dog, especially a purebred dog, it's important to consider the possibility that your pet may experience some health problems down the line.
For English Bulldog parents, one of the most common health problems that often comes up is stomach issues. Bulldogs are especially prone to sensitive stomachs, so it may seem like every treat you give your pet results in him vomiting, getting diarrhea, or bloating.
Or maybe your bulldog hasn't run into these issues yet, but you want to prevent the problem before it starts.
The last thing you want to do is cause your pet discomfort, but you also want to reward them with tasty treats during training or just to spoil them. I hope these recommended treats help you and your doggie.
Final Thoughts
The products listed above are what we believe to be the five best treats for English bulldogs, but you don't have to take them from us— try them out for yourselves and let your buddy decide whether or not they agree with us.
All of the products we've provided you are from reputable, well-reviewed brands that have a commitment to using organic ingredients.
They acknowledge that if something is not good for humans, it usually isn't good for dogs either, and instead of skating by using filler ingredients, artificial flavours, and preservatives, these brands use ingredients that are human-grade and doggy-approved.
If you have an English bulldog who is sensitive to most food, or if you simply want to give your pup the most nutritious and tasty treats possible, give the products on this list a shot. You won't be disappointed!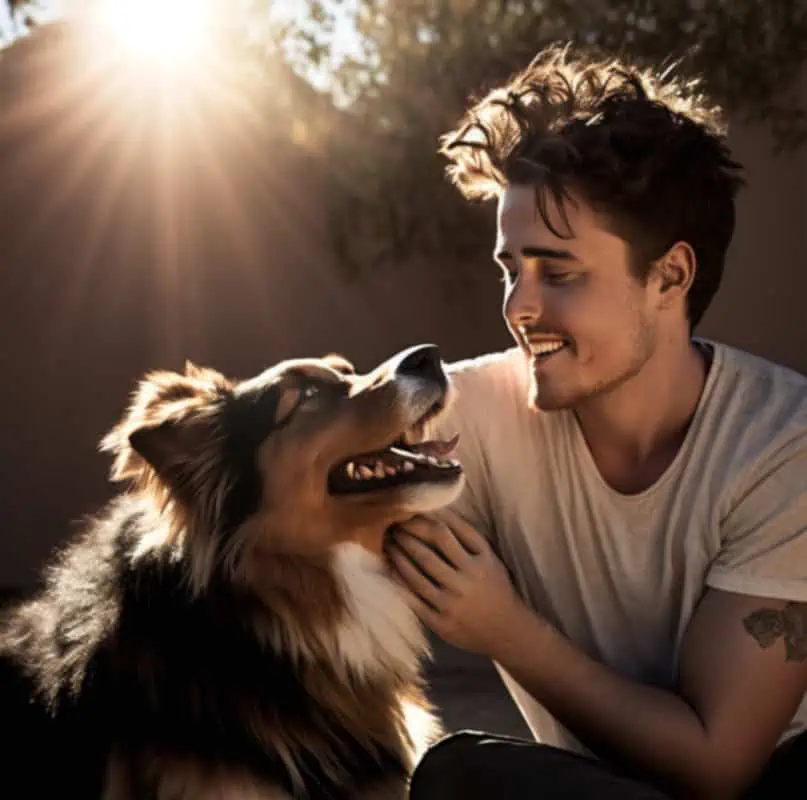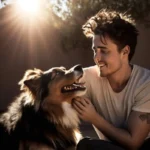 Family Dog Expert Author
Hi there! I'm Stuart, a devoted dog lover and family dog expert with over a decade of experience working with our furry companions. My passion for dogs drives me to share my knowledge and expertise, helping families build strong, loving bonds with their four-legged friends. When I'm not writing for SirDoggie, you'll find me hiking, playing with my beautiful dog, or studying music.