4 Best Agility Training Equipments for Dogs for 2023
Dog training is essential regardless of the type of canine you have. Large or teacup size, they need housebreaking, socialization and obedience training. Some dogs even have to have something to engage their mind and energy or they'll start destroying things. If you want a dog for guard duty, then they must have agility training as well.
Check out these four best agility training equipments for dogs for 2022. They offer things like hurdles, jumping hoops and tunnels to help develop your dog's flexibility, strength and endurance. Most comprise quality materials that are durable for indoor or outdoor use.
Of course, nothing beats real training classes. But, you will also want some equipment for use at home so you can continue what the dog learns above and beyond school. This will be imperative for guarding, weight pulling competitions and other competitive pursuits.
Overview of Best Agility Training Equipments for Dogs
Who Should Get Agility Training Equipments for Dogs
Anyone who wants to train their dog to be a little more lithe and nimble will want to get agility training equipments. Some dogs are a little clumsy and need better coordination; agility training can help with this.
But also, dogs going into weigh pulling competitions or ones with behavioral issues after being a rescue will also find such equipment beneficial. It engages their overzealous energy, focuses their mind on the task at hand and it's just plain fun.
What to Look for in Agility Training Equipments for Dogs
There are several things you should look for when shopping around for agility training equipments. First will be the size and age of your dog. Whatever you get must suit the dog's current activity levels and its size. This will also include how boisterous, energetic and powerful your dog can be.
This leads to the next considerations of materials, construction and overall durability. Obviously, puppies and small dogs can make do with just about anything. But dogs like German Shepherds, Pitbulls, Boerboels and Rottweilers are going to require something rock solid or they will tear it apart after one use.
The Top 4 Best Agility Training Equipments for Dogs
Xiaz dog agility equipments (see more) is a full obstacle course training starter kit. This includes a jumping ring, high jumps, four-piece weave poles, tunnel, pause box and a convenient carrying case. All of these comprise acrylonitrile butadiene styrene (ABS), polyester and metal.
There are also ground stakes so you can keep things like the pause box and tunnel in place. Plus, there's pole connectors for the jump hurdle, which is also adjustable. The dog tunnel is collapsible with grommets and suits dogs of all sizes. Everything is lightweight and durable so you can use it in the yard or a park.
You can set it up for agility training as well as for obedience or introductory training. It helps sharpent their speed, flexibility, dexterity and your dog's overall quality of life. What's more, it helps build a bond of affection and trust with your canine companion.
| | |
| --- | --- |
| Pros | Cons |
| Very interactive way to play with the dog | Cheap materials and construction |
| Excellent for small dogs and new puppies | Poles are far too small |
| Provides hours of fun and exercise | |
| Dogs seem to love the tunnel | |
[maxbutton id="1″ url="https://www.amazon.com/XiaZ-Equipments-Obstacle-Training-Backyard/dp/B08R5V4H3Z/?tag=dogplayoutdoors01-20″ text="Check Price Now" ]
---
This complete agility training set from AOT Gear includes a ladder, six hurdles, running parachute, resistance bands, 12 soccer cones, a drill book and carrying case. It also includes four metal stakes. The ladder has affixed rungs so you don't have to worry about evenly spacing them.
While the design and engineering of the set is for people, you can definitely use it for dogs. It's ideal for big dogs or pooches you want to train for weight pulling. Not only can it help improve agility, but also coordination, footwork, balance and explosiveness.
This means you and your dog will strengthen joints, muscles and develop muscle memory. Therefore, endurance and speed will also improve as a result of using it.
| | |
| --- | --- |
| Pros | Cons |
| Ladder is strong and durable; holds up well | Hurdles comprise cheap materials |
| Good for people and pets | You may have to adjust things specifically for dogs |
| Carrying case is good for storage and transport | |
| Diverse range of training purposes | |
[maxbutton id="1″ url="https://www.amazon.com/Training-Equipment-Including-Football-Basketball/dp/B07XSMQFLK/?tag=dogplayoutdoors01-20″ text="Check Price Now" ]
---
CHEERING PET makes a premium dog agility equipment set that comes in several options of pieces. There's the four, five, six or seven depending on what you're looking to do. Regardless, each comes with a tunnel, jumping hoop, weave poles, pause box and multiple carrying cases with a handle to keep it all secure.
You can use it indoors or outdoors and it's weatherproof, so you can train in the snow, rain or other inclement conditions. Some sets offer more than one tunnel. One is the standard kind and the others allow you to challenge your dog's problem-solving abilities.
Setup and tear down is quick and easy. This equipment set comprises quality materials so it will hold up for years. Plus, your dog will have a ball with all the things it can do. Get a clicker and a big bag of treats!
| | |
| --- | --- |
| Pros | Cons |
| Flexible yet sturdy placement | Joints can sometimes come apart |
| Great for beginners and small dogs | Storage in the carrying cases can be cumbersome |
| Lightweight and easy to assemble/disassemble | Too small for big dogs |
| Stores easily in the accompanying cases | |
[maxbutton id="1″ url="https://www.amazon.com/CHEERING-PET-Training-Equipment-Standard/dp/B08HM5TVJT/?tag=dogplayoutdoors01-20″ text="Check Price Now" ]
---
This seven-piece dog agility equipment by Better Sporting Dogs contains three jumps, a pause box, six base weave poles and two tunnels complete with sandbags. The adjustable bar jumps are 26 inches wide and the tire jump is 24 inches around. One tunnel is a standard 10 feet and then there's a chute tunnel.
The materials are lightweight and durable. So you can use it outdoors or indoors regardless of the weather. The convenient carrying cases make this easy along with organization and transportation.
You and your pup will have hours of fun, learning, bonding and increasing your interaction with one another. This is ideal for almost any sized dog but puppies, small shorties and medium-sized pooches are best.
| | |
| --- | --- |
| Pros | Cons |
| Great for Border Collies and smaller | Sand does not come with the sand bags |
| Fantastic mental and physical engagement | Sometimes kit won't have all parts included |
| Well constructed and durable as advertised | No instructions |
| Portable, light and easy to carry | Poles snap with large sized dogs |
[maxbutton id="1″ url="https://www.amazon.com/Better-Sporting-Dogs-Equipment-Sandbags/dp/B088RJKGGM/?tag=dogplayoutdoors01-20″ text="Check Price Now" ]
Final Thoughts
Buying agility training equipments for dogs isn't going to be difficult. However, you do want to ensure it will suit the size, strength, energy and power of your dog. Regardless, the ones mentioned above can get you and your pooch started on a fantastic journey of exercise and friendship.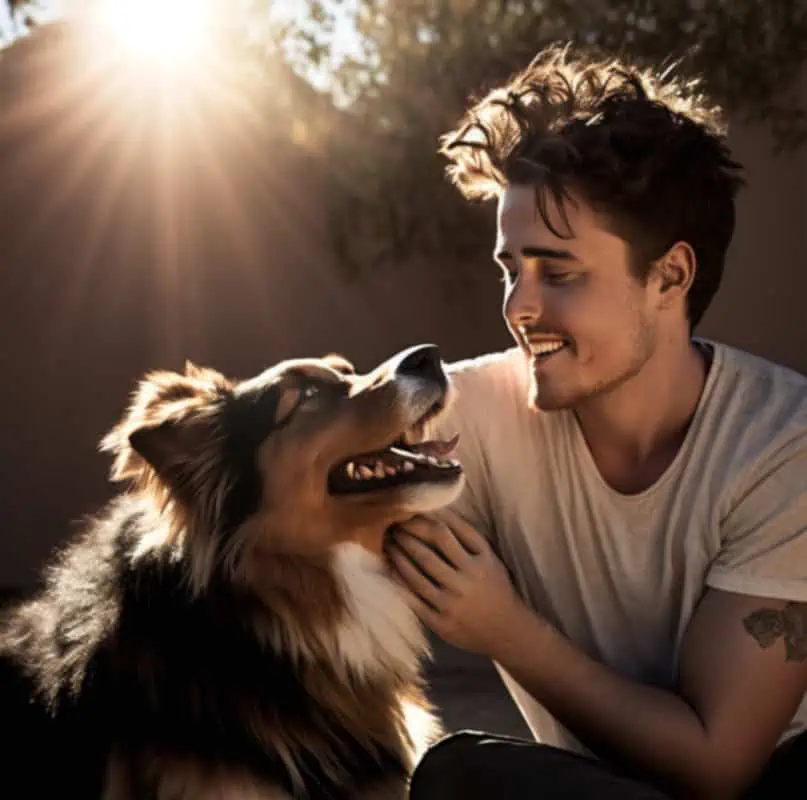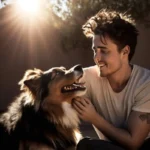 Family Dog Expert Author
Hi there! I'm Stuart, a devoted dog lover and family dog expert with over a decade of experience working with our furry companions. My passion for dogs drives me to share my knowledge and expertise, helping families build strong, loving bonds with their four-legged friends. When I'm not writing for SirDoggie, you'll find me hiking, playing with my beautiful dog, or studying music.